Latipics, powered by Google Latitude, allows for intelligent geotracking of your pictures.

If you're already using the Google Latitude service on your mobile phone or you want to start using it, Latipics will allow you to geotag your pictures based on where you were at the time the picture was taken!

We couldn't find a better way to put it than stick figures: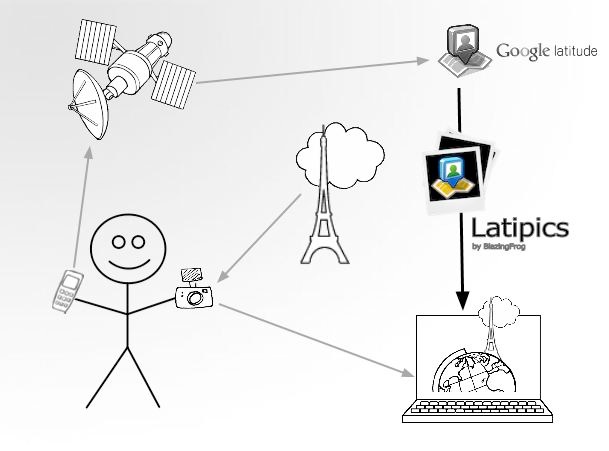 With its very simple, clean interface you will be able to log into your Google account (without sharing your password with Latipics), select your pictures and automagically add the GPS position to your pictures, even months after they were taken.

Click here to find out what you need to get started.

Geotagging is becoming a common feature of most photo management softwares (Picasa, iPhoto...), adding a personal touch to a world map.

Apple's iPhoto